DN MERMER ITH. IHR. PAZ. SAN. TIC. LTD. STI.

Business Type:

Natural Stone, Service

Main Products:

Marble Block, slab and tile,Travertine Block,Slabs & Tiles,Limestone block, slab and tile,

Country/Region:

Turkey

Established:

Jan 31, 1990

NO. of Employees:

51 ~ 200

Annual Turnover:

US$ 10 ~ 50 Million

Verification Type:
Company Description
Dn Mermer is a leading quarrier and manufacturer of the finest Travertine, Marble and Limestone. With our experience since 1980s , we are the source and solution partner of your projects.
We are proud of providing the natural stones of the highest quality available in the market to you valuable customers with our family owned factories located in Denizli. We are also quarry owner of Shell Beige Limestone in Antalya, Light beige travertine in Denizli, and Ice White Marble in Usak province.
We provide natural stone, which is the main material of the civilizations that humanity has built throughout history, is a material that is integrated with the human being as a symbol of security and security in the eternal journey of man to protect from dwelling. The natural stones have been the part and witness of cultures and development of the world are both part of it for thousands years. Formed by nature over thousands years, natural stone is the embodiments of luxury and sophistication. We are proud of bringing millions years of work into your living areas with our stones..
You welcome to our quarries and factories located in Denizli, Uşak ,Antalya and office located in İstanbul,Turkey.
Quarry owner of Beige travertine in Kaklik/Denizli. Shell beige limestone quarry owner in Demre/Antalya.Ice white marble quarry owner in Usak.
2 factories located in Kaklik/Denizli.
4 block cutter, 3 gangsaw machine.
Blocks, slabs, tiles and pavers.
95% of our production for export.
Contact Details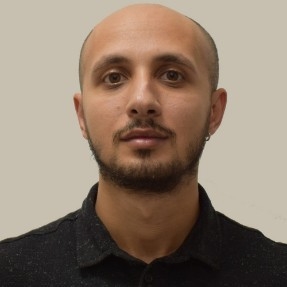 Hasan Karacan (Salesperson)
Telephone:

+90-5376445899

Fax No:

+90-2165509818

Mobile::

+90-5376445899

Company Address:

Istasyon Cad. Mermer Fabrikaları Kumesi No:8 and 20 Honaz/Kaklik/Denizli/Turkey
Send a message to this supplier